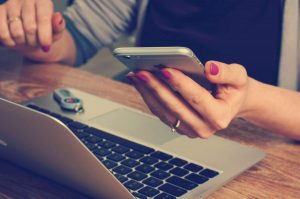 ERISA is a unique statute that applies to employee benefit disputes.   Under the ERISA statute, if your employer-sponsored disability plan denies your disability claim, the case will be litigated in Federal Court under a unique set of rules that often favor insurance companies and Long Term Disability Plan administrators. So you need to make sure you hire an attorney who specifically knows how to handle these cases.
Recently we've seen several injury attorneys and workers' compensation attorneys try to experiment with ERISA long-term disability cases. If you have been denied Long Term Disability benefits and are trying to find a qualified attorney to handle your appeal, be sure to ask any prospective attorney the following questions:
1)      Are you admitted to a local Federal Court?
2)      How many long-term disability cases have you handled?
3)      Can you provide copies of long-term disability decisions where you were successful in Federal Court?
4)      Have you ever litigated an ERISA long-term disability case in the U.S. Court of Appeals?
If a lawyer cannot provide proof of his/her victories in other long-term disability cases, or prove extensive experience with ERISA cases, do NOT let them use you as a test case! You may have only one shot.
And make sure the lawyer you hire is familiar with your unique medical condition, as well as the specific reasons behind why you can't work. Hiring a lawyer to handle your long-term disability claim should be based on his/her success and experience, not promises or T.V. commercials.
If you want your ERISA Long Term Disability case evaluated by lawyers with an extensive track record of success, call McDonald & McDonald Disability Attorneys. We take pride in our work, and because our only focus is long-term disability, our staff isn't distracted by car accidents or workers' compensation cases.
Questions about your long term disability insurance claim?
 Call (877)-428-9806 and we will be happy to answer your questions or concerns.